"Some people own a bowling ball and a pair of bowling shoes... but they have no buddies."
To some extent, Jim Gaffigan's comment is accurate. However, the possibilities have evolved significantly over time.
To appear in a bowling alley, you must have the best bowling costume and know what to wear for bowling.
When you go bowling, you should wear loose, comfortable clothes that do not restrict your movement. Additionally, you must wear specially made bowling shoes for that purpose.
Many people are unfamiliar with bowling costumes. The majority of them even lack bowling attire inspiration. This, in the end, spells trouble for them.
Are you feeling confused? To begin, this article will discuss bowler outfits. Many people are unfamiliar with bowling attire. Some of them are stumped for bowling attire inspiration.
Take a deep breath and continue reading if you fall into this category. We will go through the clothing code ladies and gentlemen should follow when bowling. This time, we'll go into detail about the bowling dress code.
What Are Your Bowling Clothes?
When you go bowling, you want to wear loose, comfortable attire. You want to avoid wearing anything that would bind or restrict your movement.
If your apparel restricts your range of motion, your bowling game can and will be harmed by your inability to move, flex, extend, and release in the manner necessary to throw and fire the ball at the pins effectively.
You want to avoid wearing skin-tight jeans or slacks. They will be too confining to allow you to bowl efficiently.
If you are a young lady, avoid wearing a mini skirt since you may be exposed while bowling efficiently.
If you are not being exposed, it is most likely because your range of motion has been restricted to avoid being exposed while bowling.
Types of Bowling Shirts
Bowling shirts come in a variety of styles. Typically, we think of retro-style button-down shirts when we think about bowling shirts. They have existed for as long as the bowling league, and they immediately spring to mind whenever someone mentions bowling in our area.
The back of the retro-style bowling shirts would typically feature the bowling league team's name and logo. Then, on the front of the retro-style bowling shirt, you would show the team name above one breast pocket, and the member's name would be displayed above the opposite breast pocket.
While these retro-style bowling shirts are instantly recognized, they were previously renowned for being constructed of a material that was irritating to those with sensitive skin, necessitating the usage of an undershirt in conjunction with the retro-style bowling shirt. However, this could result in a bowler feeling overheated and uncomfortable, impairing their performance.
There are additional bowling shirts available in t-shirt and polo styles. The team name and logo are typically screens printed on the back of the t-shirt-style bowling shirt. The front can then be left blank or printed with the players' names and team names if the bowling league wants.
Recently, polo-type bowling shirts have been considerably more popular in bowling leagues due to their general comfort and non-irritating cotton or cotton mix construction.
Sometimes the polo-style bowling shirts will include screen-printed logos and names, while other times, the polo-style bowling shirts would have only the team and player names stitched.
What Pants Are Appropriate for A Bowling Shirt?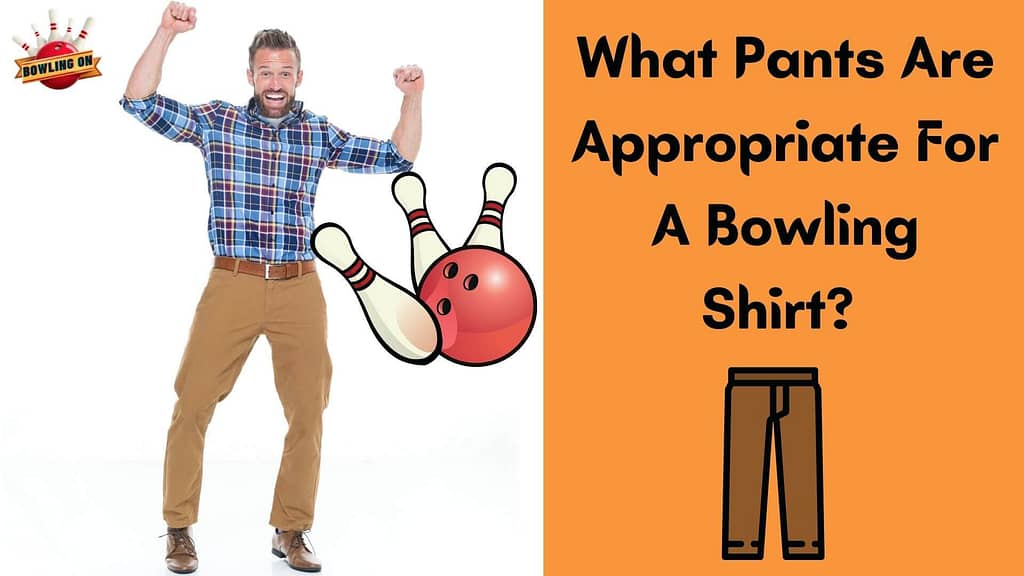 There are numerous bowling shirts, which means that there are multiple styles of pants that you can wear with a bowling shirt.
If you have a polo-type bowling shirt, you may pair it with loose, comfy jeans or khakis. Again, if you have a bowling shirt in the t-shirt style, you can wear khaki or comfortable jeans, but you can also wear athletic or yoga-type trousers or tights.
If you have a retro-style button-down bowling shirt, you can wear loose and comfy jeans or khakis again, but athletic pants may not be the most excellent decision.
However, your primary objective should be comfort and ease of movement. Whenever attire you choose, it should allow you to bowl comfortably, as that is the objective.
I recommend these pants as the ideal bowling pant.
Can Jeans Be Worn to Bowling?
Yes, Jeans are permitted to be worn to bowling. However, remember that you are dressed for comfort and maintain a complete range of motion while bowling.
Wearing too-tight pants can prevent you from sliding and breaking smoothly during your bowling ball approach and release.
Additionally, ladies should avoid jeans with a low rise. You may become sidetracked by pulling up your jeans or shirt and losing focus on your bowling game.
Again, loose and comfy regular or relaxed cut jeans are your best options if you choose to wear jeans while bowling.
Is it permissible to wear shorts to bowling?
You may also wear shorts if you plan to bowl, but remember that it is critical to dress for comfort and a non-binding style.
You don't want them to be so short that you're concerned about being exposed. You do not want them to be too restricted in their movement or ability to bowl.
However, as long as they are loose, mid-length, and comfortable, you should have no difficulty bowling in shorts.
If you prefer to bowl in shorts, you should consider the socks you choose to wear.
Verify that you are not wearing knee-length formal socks with your shorts. You could, however, wear goofy socks and get a chance to show them off if you wear shorts to bowling.
Can You Bowl While Wearing A Skirt?
You may wear a skirt to bowling, but remember the abovementioned points about not being exposed when attempting to approach, slide, halt, or release your bowling ball.
The optimum skirt length to wear to bowling is knee-length, which covers you entirely yet does not restrict your range of motion when bowling.
Which Shoes Are Appropriate for Bowling?
When you go bowling, you will need to rent bowling shoes or bring your own. Shoes worn into the bowling alley must be stored in storage space, behind your chair, or in a locker, as street shoes are prohibited on the bowling lanes or approaches.
Men's Bowling Shoes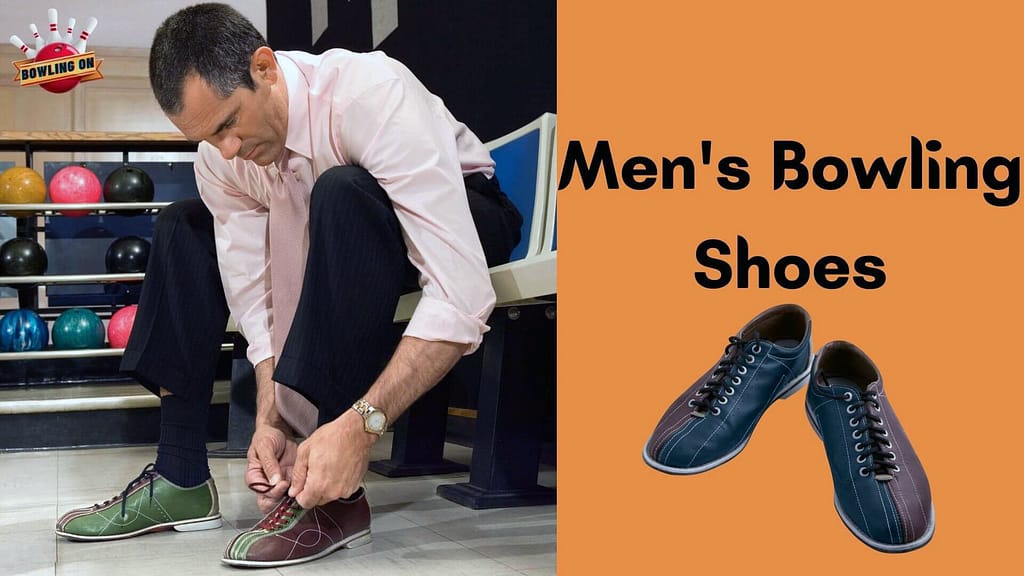 Bowling shoes are classified into three categories:
Rented
Performance
Athletic.
Rented shoes are the ugly shoes that we are all familiar with that you rent for your time at the lane and then return after your bowling session. Ensure that you bring along or wear a pair of socks if you rent shoes.
One shoe on performance bowling shoes is designed to break, while the other is designed to slide. They are built for right- or left-handed bowlers in that if you are a right-handed bowler, your left shoe will slip, and vice versa if you are a left-handed bowler.
Bowlers who compete in leagues or bowl on their own typically wear performance bowling shoes. These bowling shoes are somewhat pricey.
Bowling shoes with an athletic style will keep you comfy while you're on your feet bowling. League bowling nights can feel highly long if your feet are not comfortable, but athletic-type bowling shoes can help ease some of this discomfort and weariness.
Dexter Bowling manufactures athletic-style bowling shoes with an extra-long sliding sole to give you the most excellent approach to the lane while wearing your athletic-style bowling shoes.
Athletic-type bowling shoes are available in a variety of colors and styles. They also feature padded linings, collars, and cushioned insoles to keep you comfortable while bowling for extended periods.
Specific models have breathable uppers that keep your feet cool and dry. Additionally, they will include a rubber non-marking outsole.
Read More: The best way to clean bowling Shoes.
Women's Bowling Shoes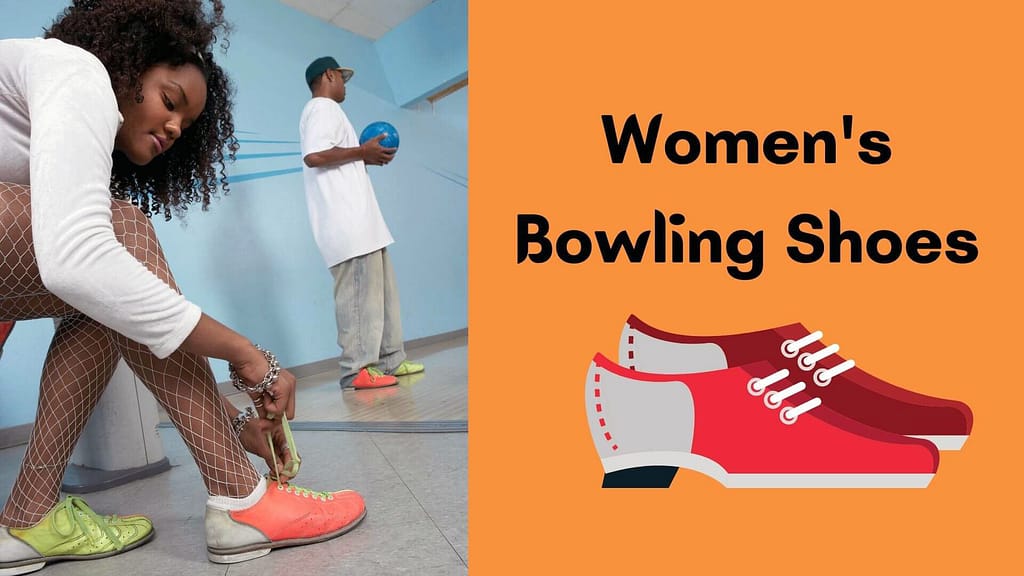 There are the same options for women's bowling shoes as for men's. They are available in performance and athletic styles, and you can rent them from the bowling alley while you bowl on their lanes.
A critical point about your bowling shoes is that they should not be overly loose. A misaligned bowling shoe will throw you off balance and negatively affect your bowling game. You want them to be snug and comfy, with minimal movement of your foot inside the shoe.
Kids Bowling Shoes
Additionally, Kids' bowling shoes come in performance and athletic styles. However, unlike adult performance bowling shoes, performance-style bowling shoes for children are created for both right and left-handed bowlers.
Bowling shoes for children are available in various styles, colors, and prints. Additionally, they feature different colored laces and figures, making them an entertaining look for a child.
Read More: How to Become a Good Bowler?
Do You Need Bowling Socks?
If you do not rent bowling shoes, you may wear socks. However, because many non-league bowlers rent their bowling shoes, you should most definitely wear socks if you rent a pair of bowling shoes. It is entirely unsanitary to rent shoes without socks.
Indeed, some people bring a second pair of socks to change into when re-putting on their shoes, rather than wearing the socks that came with the rented bowling shoes.
If you have an aversion to other people's germs or feet, you'll probably want to pack a second pair of socks to change into to avoid returning rented shoes with your socks.
However, you might experiment with humorous or patterned socks if you wish. Bowling is an ideal venue for displaying your sock collection.
Even if you're wearing jeans, You will reveal you're odd socks as you change into and out of your bowling shoes.
If you're bowling in a skirt or shorts, your unusual or patterned socks will be visible the entire time you're bowling and may become a topic of talk at the lane while you wait your turn to bowl.
You want to ensure that you wear comfortable, non-binding apparel when bowling.
You want to avoid wearing anything that would bind or restrict your movement. If your apparel restricts your range of motion,
your bowling game can and will be harmed by your inability to move, flex, extend, and release in the manner necessary to throw and fire the ball at the pins effectively.
Additionally, don't forget to bowl a good number of strikes and have a good time at the bowling alley.
Final Thought
To summarize, when going bowling, emphasize comfort over style. Your choice of clothing should not be too confining or restricting in any way. You're ready to go if you follow the advice in this article!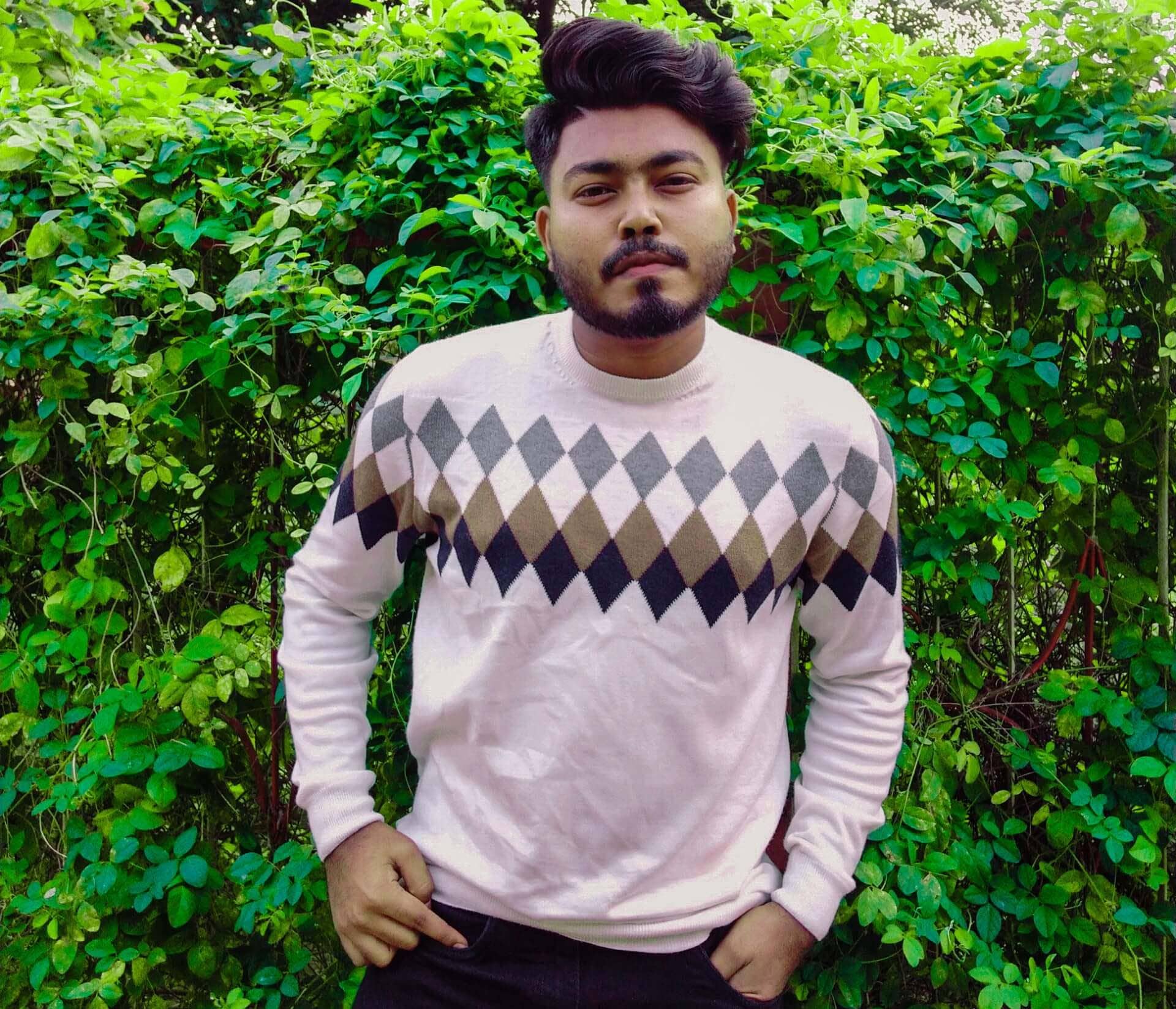 Hello everyone, I'm Sonjay Chowdhury.
Bowling for Beginners is a resource I made to help new bowlers learn the basics of the game, whether they're just starting or hoping to make it as a professional.
I'm an aspiring bowler with a strong passion for the game. I started playing the game at a very early age, and it's been an integral part of my life ever since.
The start was not as easy as many hurdles to becoming a professional bowler. However, if you're passionate about something and have the guts to work your way, then there's nothing in the world that can stop you.
However, I eventually overcame the barriers, and right now, I'm a member of many prominent bowling clubs around the country. For me, bowling isn't just a hobby; It's instead a passion that's embedded in my veins.
I've chosen to commit a good deal of my time to assist anyone interested in learning to bowl. If your objective is to bowl more strikes and increase your scoring average, or if you want to learn more advanced techniques and skills, I have enough resources for you as well.
I hope everyone who wants to bowl may learn to like it.
Happy Bowling!